Tornado Damage Restoration in Williamsfield, Ohio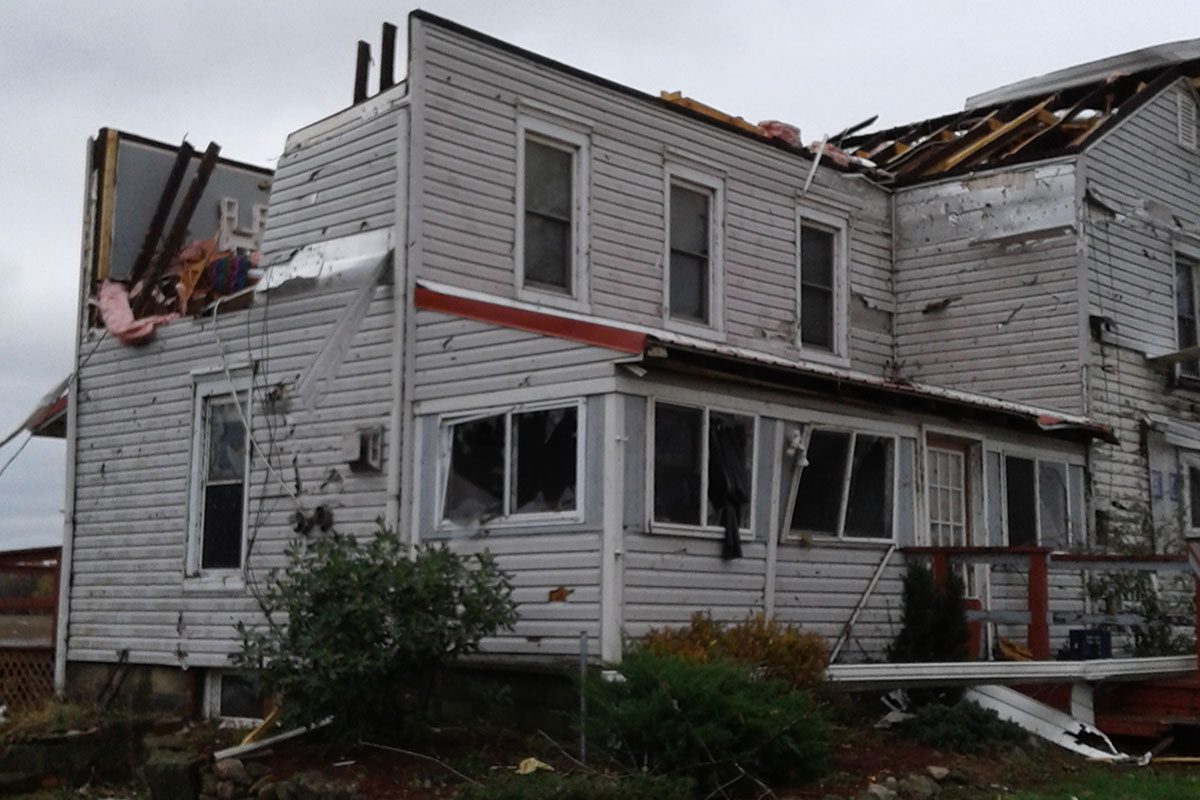 When a powerful F2 tornado struck rural Williamsfield, Ohio, just south of Andover, Adam West suffered a devastating hit to his family's home. The wind storm ripped the roof from their two-story house, broke windows, destroyed a second-story wall and chimney, and demolished their nearby garage. The house roof was almost completely gone, with the interior exposed to the rain and wind.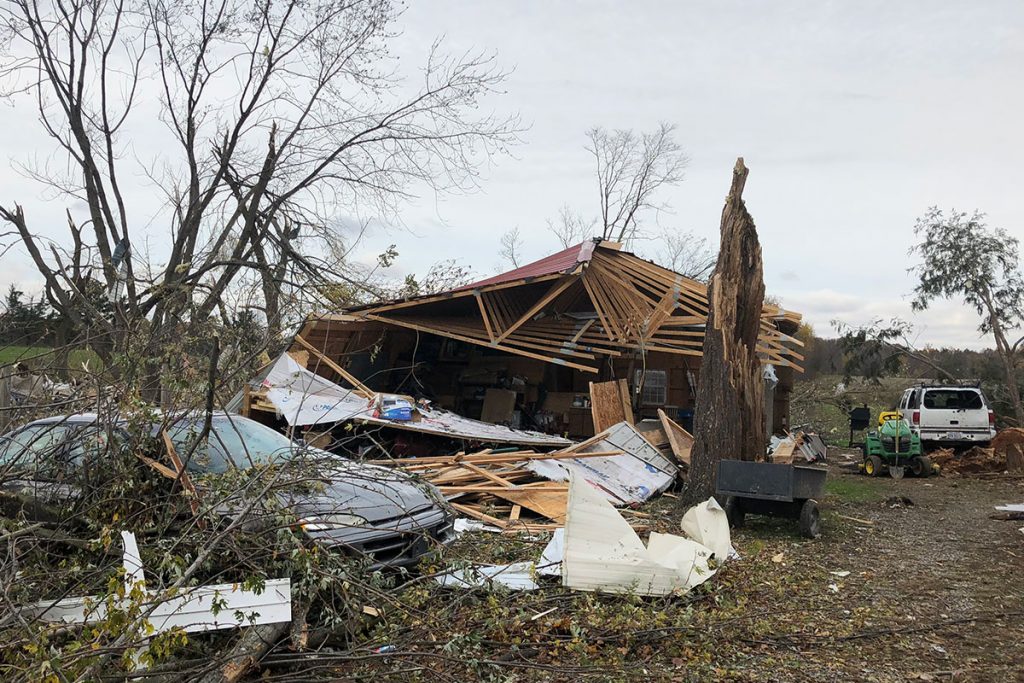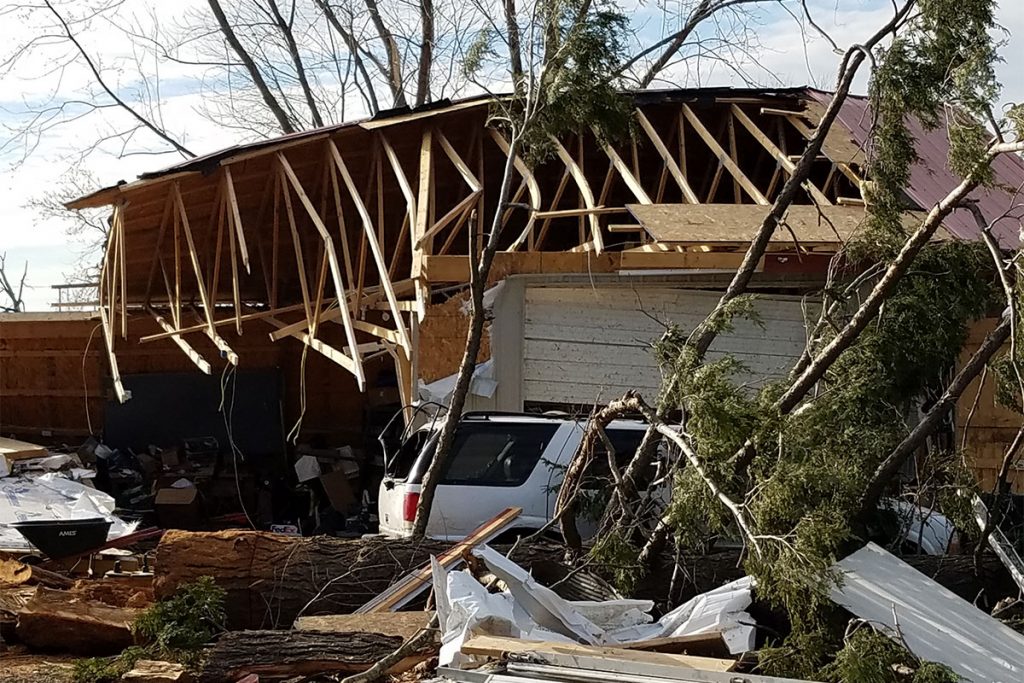 This video from Fox 8 News in Cleveland shows the extensive storm damage to their home and the Williamsfield area.
Mr. West contacted Zehr Restorations for emergency board-up services. With trees and power lines down in the area, our board-up crew walked almost a mile to tarp and board up his house to prevent further damage to the building and its contents. With emergency roof tarps in place, we inspected the damage and assessed the scope of work to restore his property.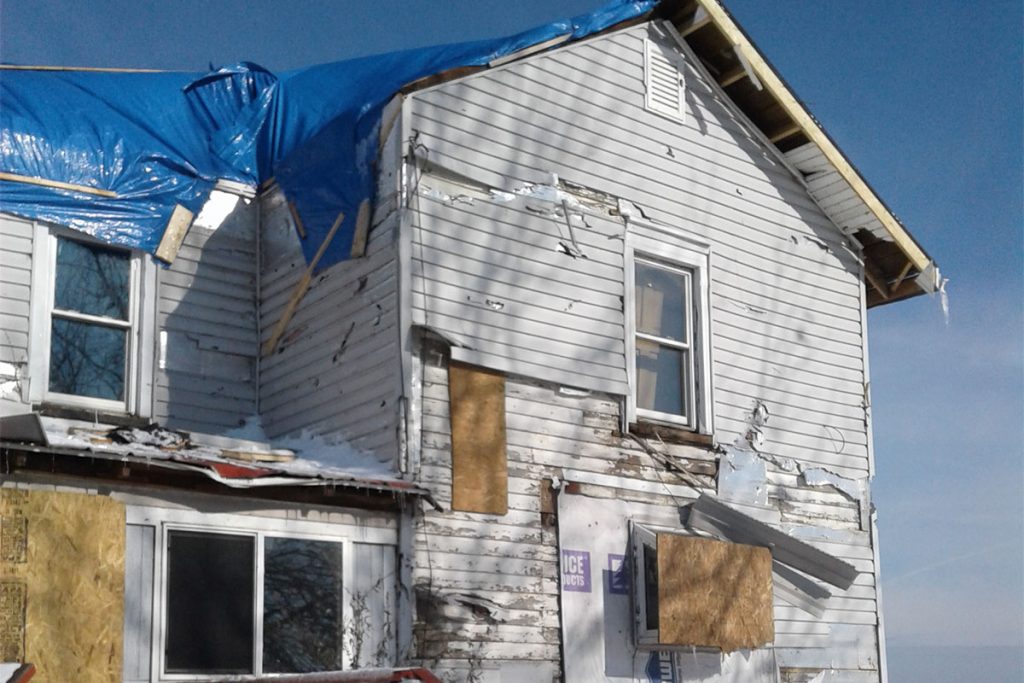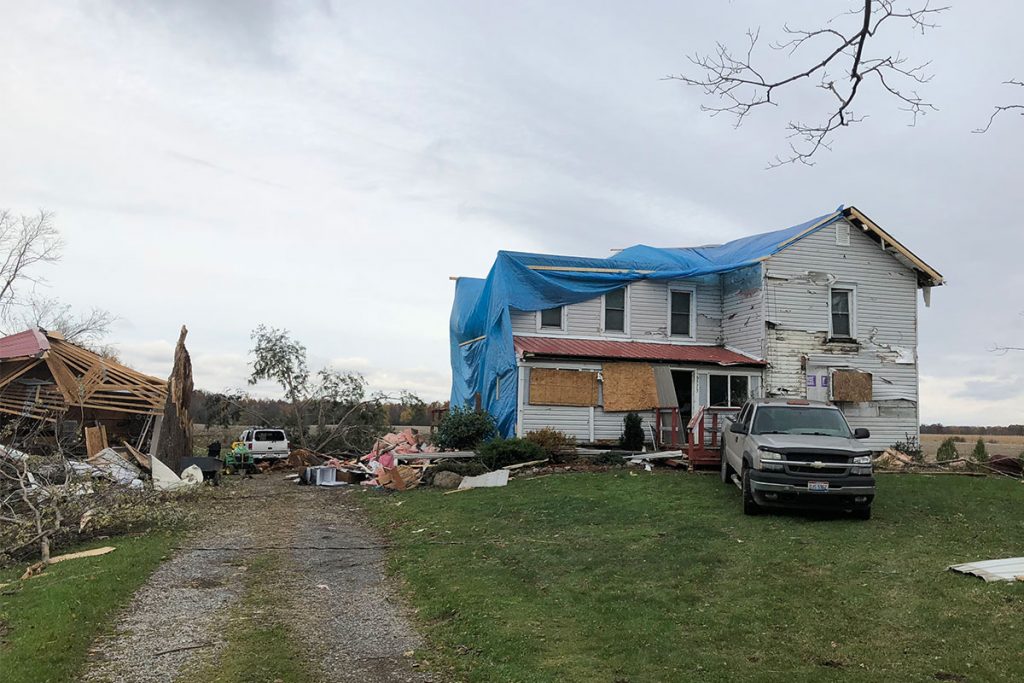 The extensive repair work took several months, including rebuilding the roof with new rafters, new metal roofing with continuous gutters and downspouts, new electric service, new vinyl siding and trim, window replacement, restored brick chimney, and porch repair. The result was a beautiful home restored to pre-loss condition, with personal touches that made the West home a welcoming place again.
Call Zehr Restorations for 24-hour emergency board-up and storm restoration services!