Commercial Fire Damage Restoration near Cochranton, PA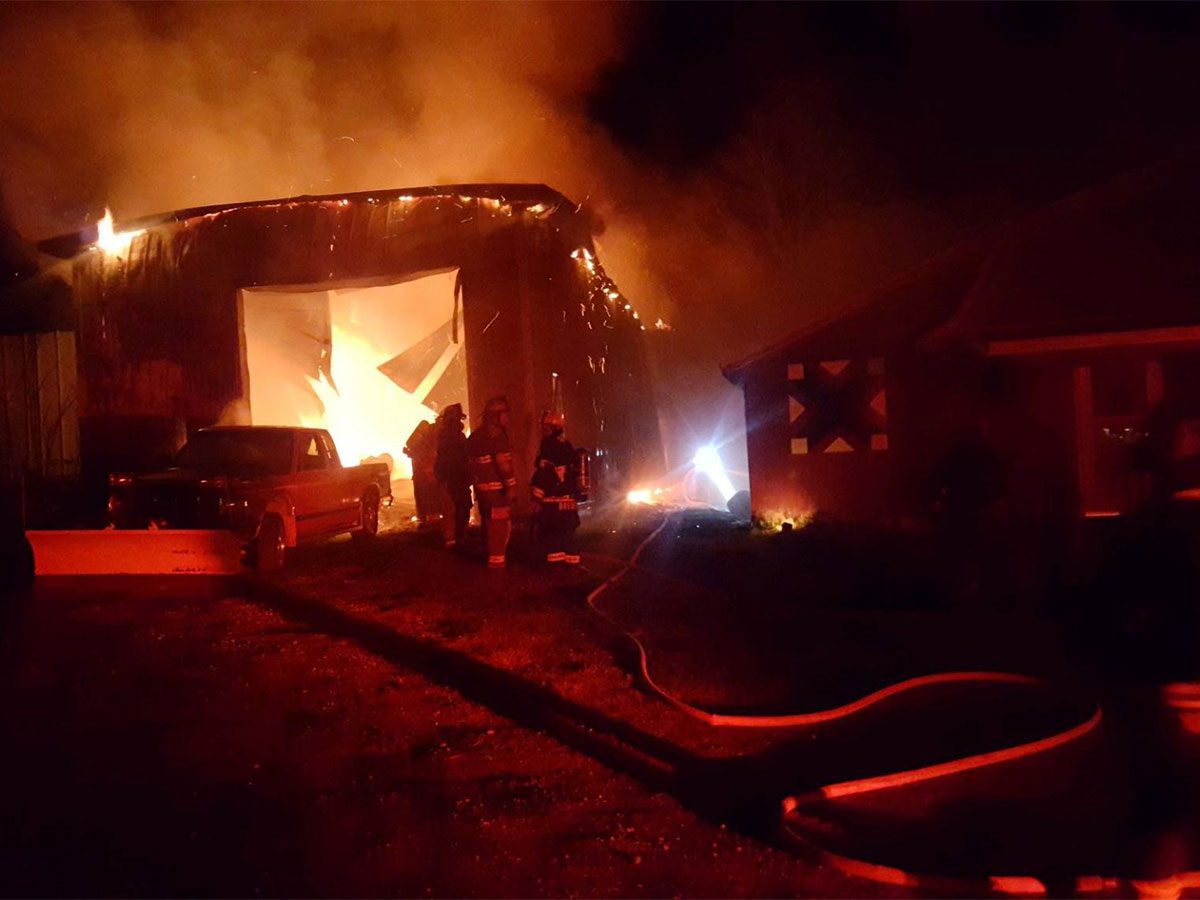 A midnight fire caused extensive damage to this gambrel-roofed commercial building in Carlton, PA. The fire, smoke, and water damage was widespread throughout the quilt shop, with fire spreading through the attic and into the main floor retail space.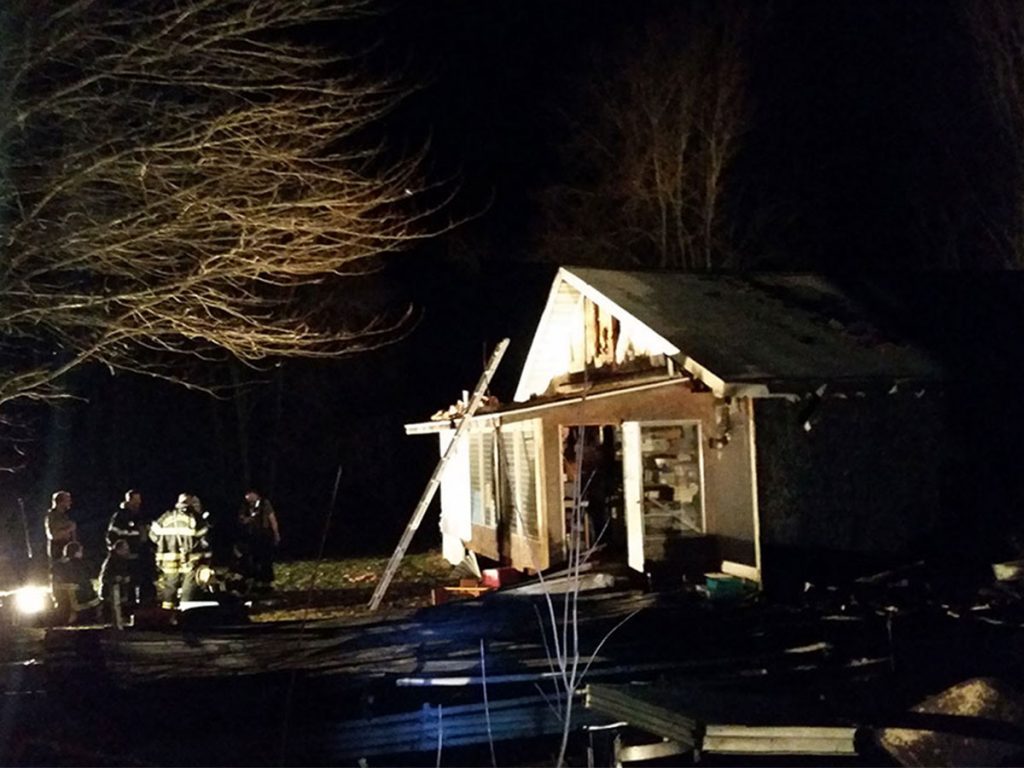 After firefighters from Utica, Cochranton, and the Meadville area left the scene, the owner contacted the fire restoration team at Zehr Restorations to salvage the contents and restore the building.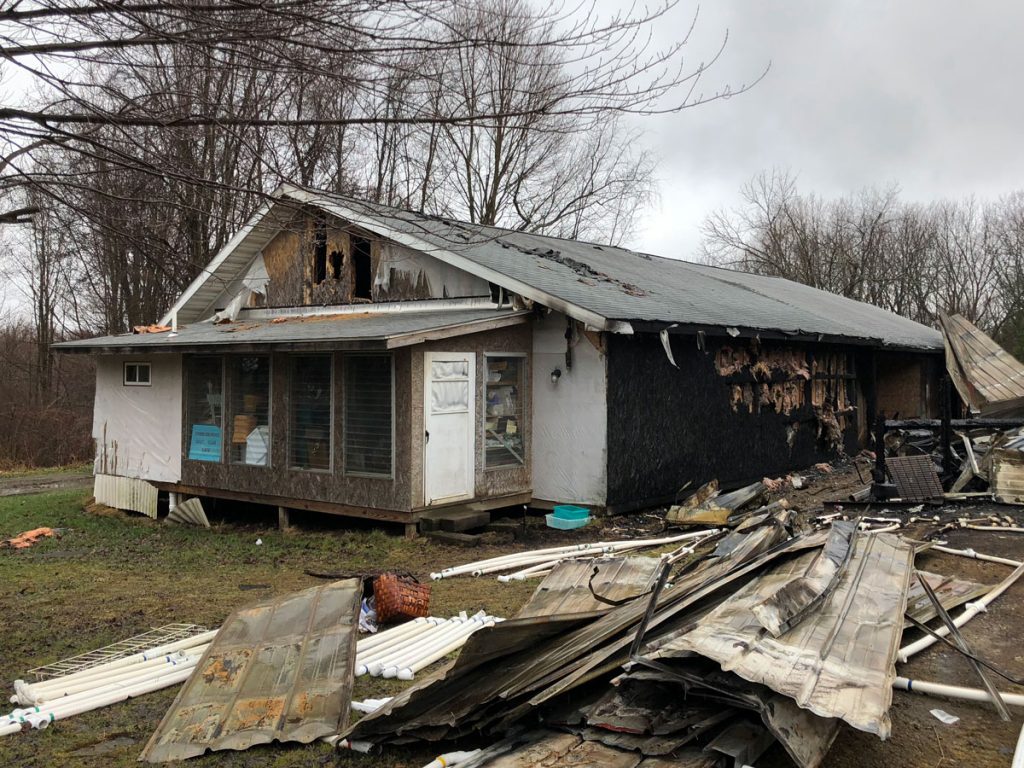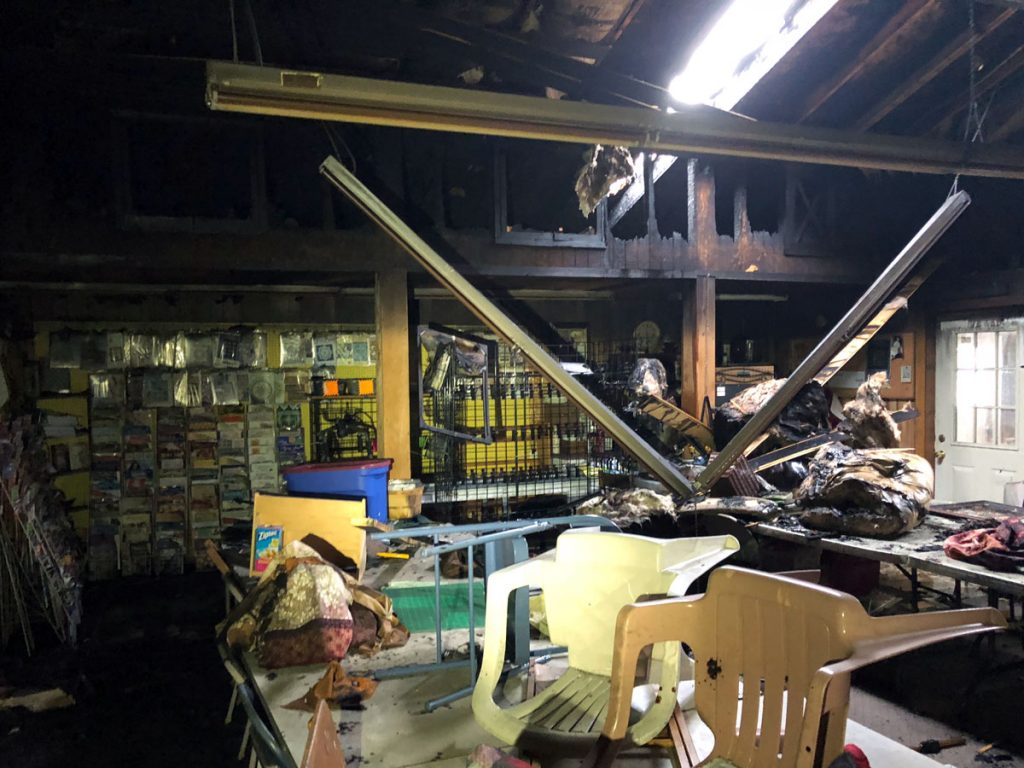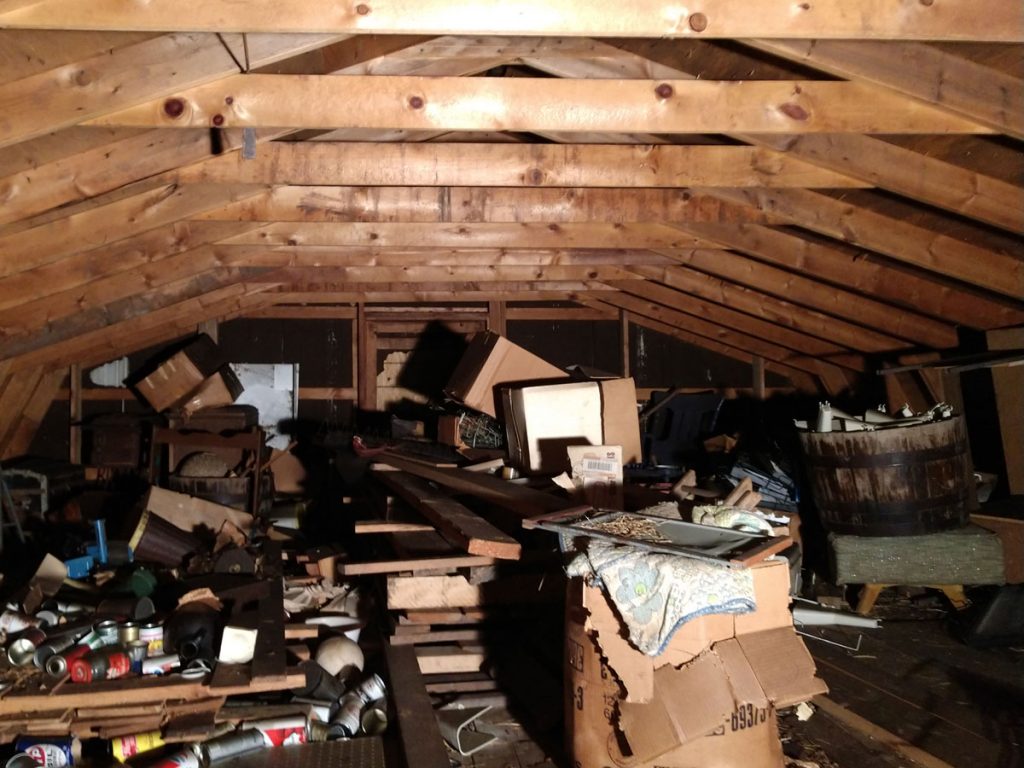 Following our step-by-step approach, the Zehr Restorations team went to work, sealing the structure and preventing further damage from late spring storms.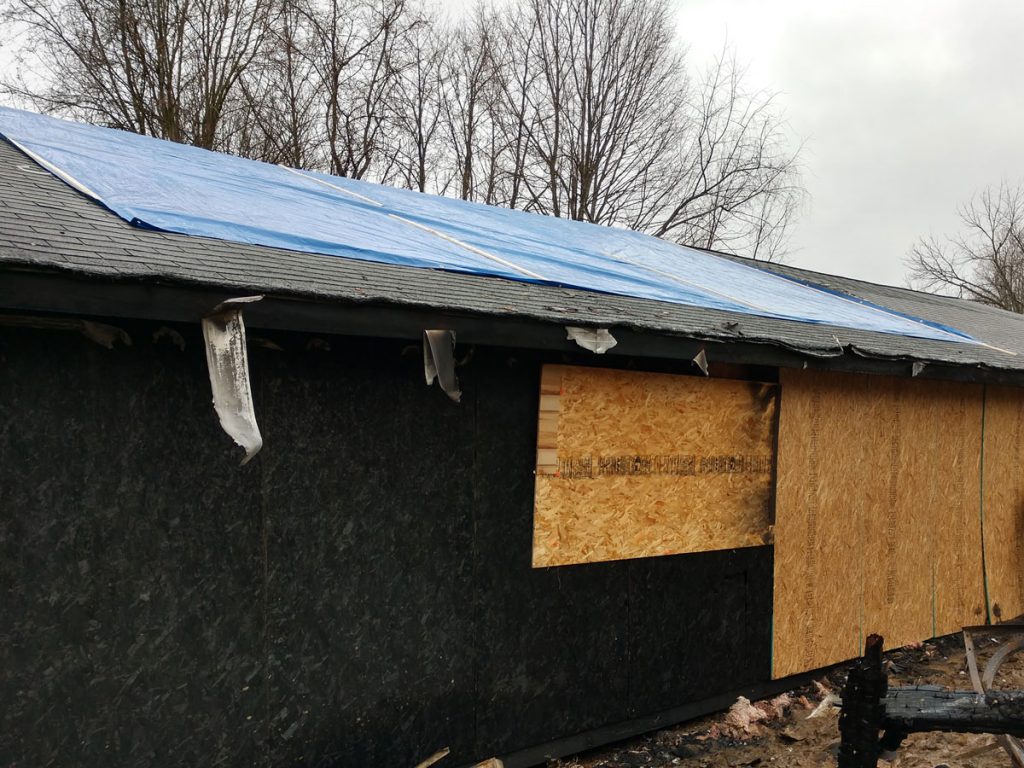 We then evaluated the building and determined it was repairable with some structural repair followed by interior renovation.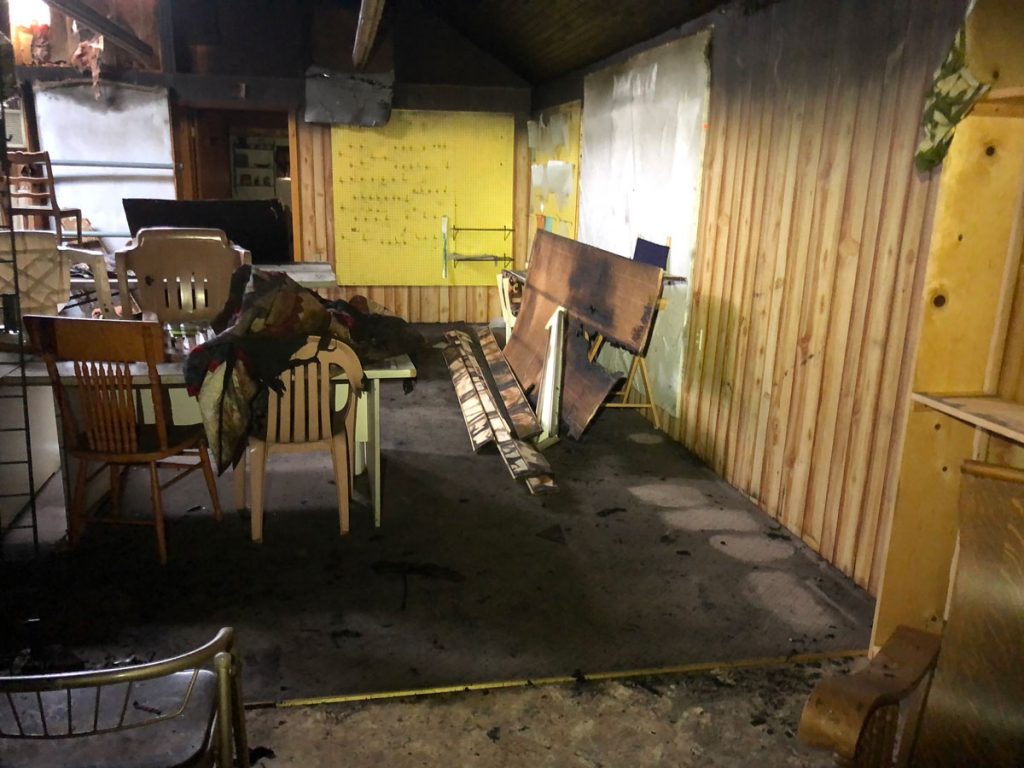 Zehr Restorations salvaged the shop contents and furniture that could be cleaned, storing them until the shop's shelves could be restocked with merchandise.
Our crews removed water-soaked insulation and fire-damaged paneling from the rafters and ceiling joists and stripped the walls to the studs. Industrial-grade dryers and air scrubbers removed moisture, smoke, and odor.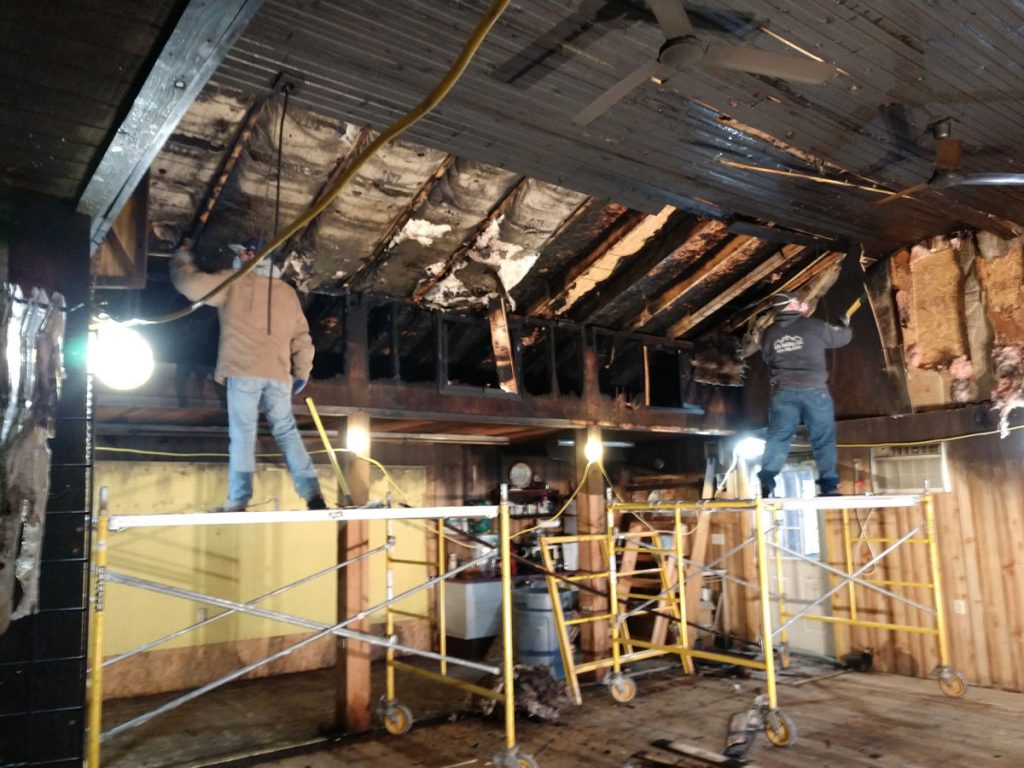 Following demolition and cleanup, the Zehr Restorations crew began the structural and interior repairs to restore the building to pre-loss condition. We ran electrical circuits for outlets and lighting to replace the circuit wiring. We installed new paneling on the ceiling, hung and finished drywall, and added new paint.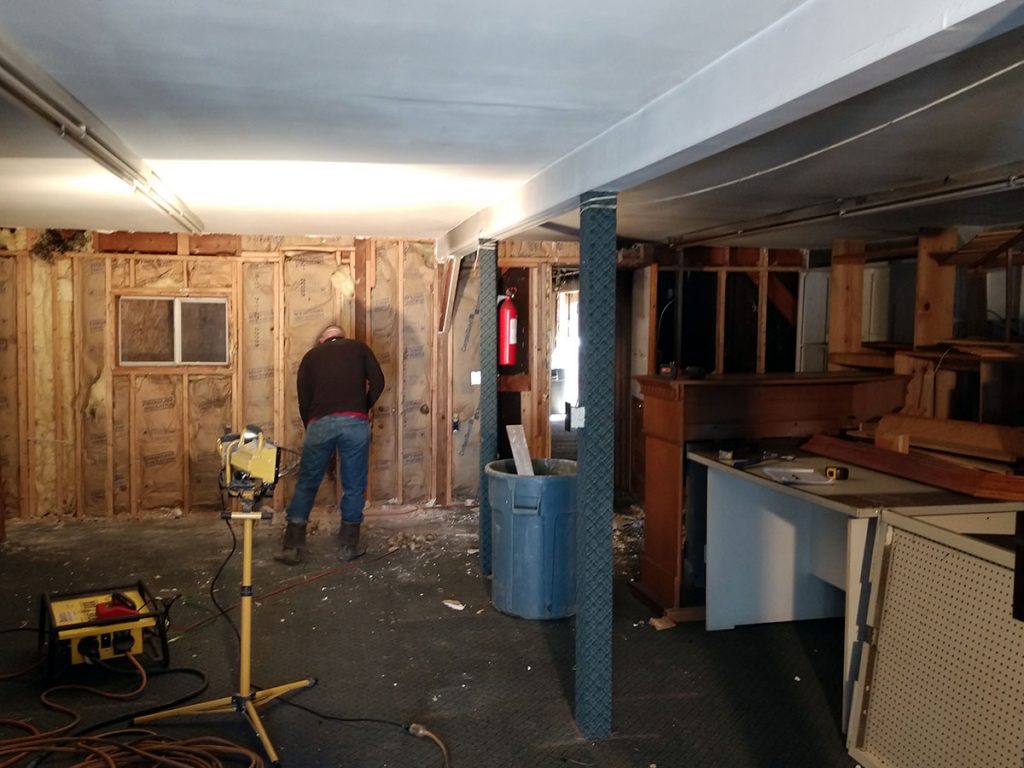 After Zehr Restorations finished the fire restoration, the quilt shop opened for business. New shelves sported fresh bolts of cloth. Cleaned furniture and decor again welcomed customers to the retail space.
Checkout area for retail shop, after fire restoration

Commercial shop interior after fire

Quilt shop contents, including some materials salvaged from fire

Commercial building interior after fire restoration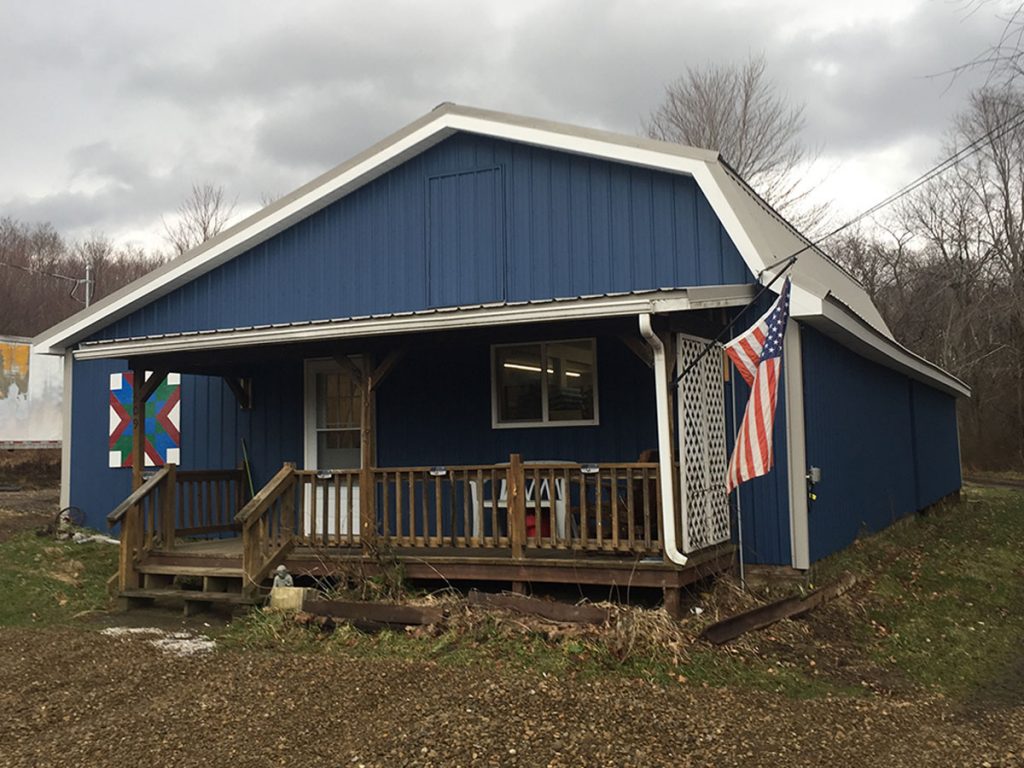 Call Zehr Restorations for your fire cleanup!
Several photos courtesy of Cochranton VFD and West Mead 1 VFC, used by permission